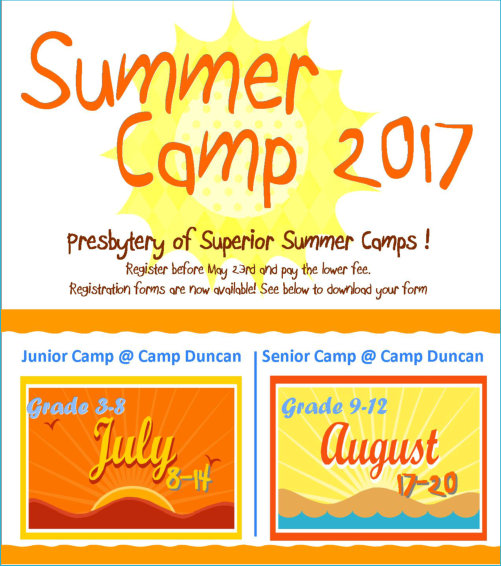 Special 2 for 1 offer!
Bring a friend and get 50% off both registrations!
And, there's a discount for additional children from the same family.
For more information please call Lakeview Presbyterian Church at 345-8823 or email sarahmcampbell@hotmail.com
Download Camper Registration Form
Download Volunteer/Staff Application Form
Come to Pres-B-Camp and make new life-long Friends!