Welcome to St. Andrew's Presbyterian Church, located in the centre of Thunder Bay.
Preparing for Easter
Lent & Holy Week Services
Mid-Week Lenten Services
Trumpets, Tears, and Ashes: A Series on Habakkuk
Wednesday February 21st – March 21st, 12:05- 12:25pm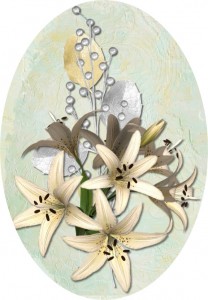 Sunday Worship Series
Let All of Me Kneel before God's Holy Name
Lent 1 – Feb 18: (Flesh)
Lent 2 – Feb 25: (Ears)
Lent 3 – March 4: (Mouth)
Lent 4 – March 11: (Hands)
Lent 5 – March 18: (Knees)
Palm Sunday March 25: (Feet)
Maundy Thursday 7:00 p.m.
Good Friday March 30 11:00 a.m.
Easter Sunday!
April 1 Service with Communion
Sunday Worship
We invite you to join us for worship and to explore your relationship with God and this world through prayer, music, Bible readings and discussion.
Sunday worship begins at 11:00 a.m. (10:00 in summer) accompanied by nursery care for the very little ones and church school for older children. Of course if you or they are more comfortable remaining with their family they are most welcome.
Come experience the love of God in a vibrant, inclusive and open community of faith. There's a place for you at St. Andrew's!
Visiting?
Find us at 207 S. Brodie St., right across from City Hall. Sunday parking is free in the church lot, other lots adjoining the church and on the street.
The friendly folks in the church office would be happy to help with your questions, just pick up the phone and call 622-4273, or come by this Sunday. Click here for other tips that will help make your visit more comfortable.
All the News
For news and coming events, see the Calendar and St. Andrew's News.