Welcome to St. Andrew's Presbyterian Church, located in the centre of Thunder Bay.
Come experience the love of God in a vibrant, inclusive and open community of faith. There's a place for you at St. Andrew's!
Preparing for Easter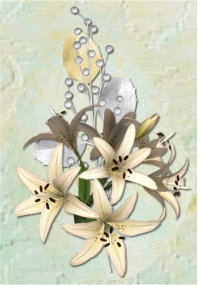 Wednesday March 6 – 7:00 P.M. – Ash Wednesday Service
Sunday March 10 – 11:00 A.M. – Lent 1 Communion Service
Midweek Lenten Services in the Chapel begin March 13.
Each Wednesday 12:10pm – 12:30pm
If you so choose, bring a lunch, and after worship those gathered can share fellowship with one another as we eat lunch. Coffee and tea provided.
March 13th and April 10th services only are followed by Lunch with a Difference in which a full meal is served.
March 13 – I AM the Bread of Life
March 20 – I AM the Light of the World
March 27 – I AM the Door
April 3 – I AM the Good Shepherd
April 10 – I AM the Resurrection and the Life
Sunday Worship
Sunday worship begins at 11:00 a.m. (10:00 in summer). The kids can attend church school  September through June. During the summer months children enjoy quiet activities in a play space provided in the sanctuary.
Visiting?
Find us at 207 S. Brodie St., right across from City Hall. Sunday parking is free in the church lot, other lots adjoining the church and on the street.
The friendly folks in the church office would be happy to help with your questions, just pick up the phone and call 622-4273, or come by this Sunday. Click here for other tips that will help make your visit more comfortable.

All the News
For news and coming events, see the Calendar and St. Andrew's News.