Joyce arrived in Thunder Bay September of 2013 with her husband Ken. Originally from Northern Alberta, where together they raised their three children. Ken and Joyce moved to Toronto in 2010 so that Joyce could attend Knox College at the University of Toronto. After graduating with her M.Div., Joyce was called to St. Andrew's.
Prior to her call to ministry Joyce spent nineteen years teaching piano and music in her private home studio in Spirit River, AB. Also in Alberta, Joyce was a victim's assistance volunteer and commissionaire with the RCMP, a community volunteer in the schools and coordinator of the local trade fair.  Joyce enjoys singing and was part of the regionally acclaimed vocal quartet, Prairie Winds.
Joyce is pleased to call Thunder Bay home. She loves meeting the people in the community and working with the congregation of St. Andrew's Presbyterian Church as they seek together to do the work of the church in this place, reaching out to the community and one another as well as working to restore the magnificent heritage building.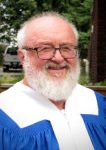 Jamie Gerow, Choir Director

Jamie was born and raised in Thunder Bay, first attending Wesley United and then joining St. Andrew's in 1980 with his wife Mairi.
Coming from a musical family, music has been the fabric of Jamie's life and he has woven it into every profession he has pursued; teacher, school principal, paleontologist/archaeologist, entertainer, artist/educator in the classroom, and university instructor.  A member of several local bands, Jamie has also sung with various church choirs, The Community Choir, The Interlink Choir, The Fort William Male Choir, The Sonnet Chamber Choir and the Lakehead University Choir. He has been recognized three time for Distinguished Contribution to the City of Thunder Bay and by the Ontario Crime Fighting Commission.
Jamie holds a Master of Education degree, a Bachelor of Arts degree, Grade 10 RCM Voice and an RCM Artist/Educator Level III accreditation. His daughters Eilidh and Seonaid have inherited the musical gene and have often shared their talents in St. Andrew's. Jamie looks forward to helping continue the rich musical legacy of St. Andrew's.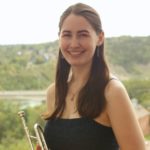 Rebecca Krawczuk, Organist
After graduating in 2015 with the Gold Medal in the Master of Music program and a Certificate in Business Administration from Brandon University, Rebecca returned to her hometown of Thunder Bay to pursue freelance opportunities including performances with the Thunder Bay Symphony Orchestra, Thunderbrass quintet, and with various churches and community groups in the region. She is also a contract lecturer for trumpet performance at Lakehead University and the Executive Assistant at Thunder Airlines Ltd. Although her primary instrument is trumpet, Rebecca has always had an interest in keyboard instruments and began her music studies at a young age on piano. In 2008 she was awarded the Royal Canadian College of Organists scholarship to receive one year of pipe organ lessons. Since then she has kept up playing on all three instruments, teaching introductory piano lessons, substituting as a church organist, and providing accompaniment for young dancers, singers and musicians.
Along with her violinist husband Jacob, they are excited to set down roots near family and continue their involvement in community music. After helping out in the past, Rebecca is thrilled to officially join the Music Ministry of St. Andrew's on a full-time basis as of 2020.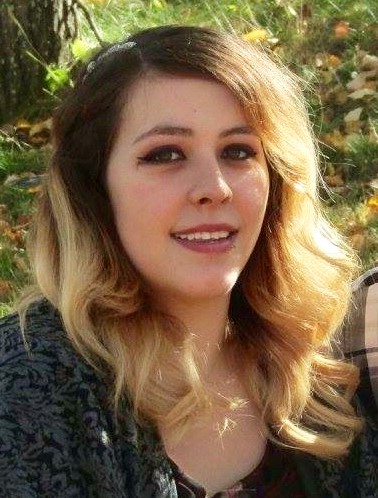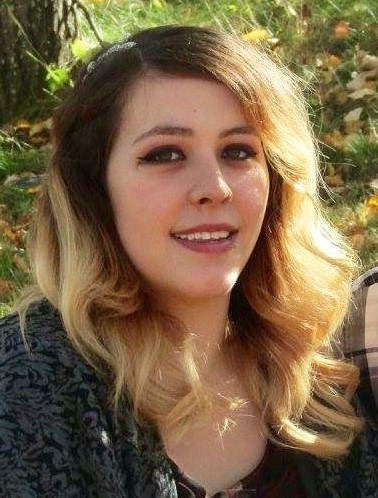 Shaundra Benincasa, Office Administrator
Shaundra Benincasa is originally from Atikokan, ON and moved to Thunder Bay to attend Confederation College in 2008 and never left. She met her husband Jesse in 2010 and they settled in Thunder Bay to start a family.
While studying at Con College she discovered her love for theatre and joined the Confederation College Performing Arts Club and soon after that joined Applauze Productions. Shaundra enjoys performing and helping out behind the scenes, but most of all she just loves being apart of the Thunder Bay theatre community and supporting it in any way she can.
Shaundra joined the St. Andrew's team as the Office Administrator in October 2018.
"Becoming part of the St. Andrew's family has been such a joy
and getting to meet all these wonderful people has been amazing" – Shaundra
Barb Silvey, Bookkeeper
Sheila Berry, Caretaker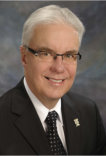 John Mason, Clerk of Session
John Mason grew up in St Andrew's Presbyterian Church, and has been an elder since 1987. John chairs the Mission and Outreach Committee, as well as coordinates ushers. Parents Edith and Ken Mason have been strong positive influences throughout his life.
John is a Registered Professional Geoscientist in the Province of Ontario and holds an Honours Bachelor of Science degree in geology from Lakehead University.
In mid 2011, John joined the Thunder Bay Community Economic Development Commission as Project Manager, Mining Services, with a mandate to grow the exploration and mining sector in Thunder Bay and region as well to more fully to capitalize on the service and supply businesses that feed into the mineral sector.
On June 1st, 2013 John Mason was awarded an Honourary Doctorate in Science from Lakehead University. In April of 2014 John received a Lifetime Achievement Award from the Northwestern Ontario Prospectors Association.