Welcome to St. Andrew's Presbyterian Church, located in the centre of Thunder Bay.
Second Sunday of Advent – Light of Peace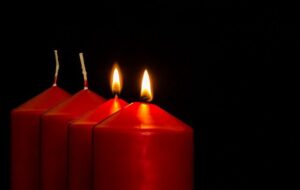 Celebrating Christmas at St. Andrew's
Worship Series: Light of Light
Advent 1 – November 27 – Light of Hope. Worship with communion at 11:am.
Soup and bun lunch hosted by the New Beginnings Implementation Team.
Advent 2 – December 4 – Light of Peace. Worship 11:00am
Advent 3 – December 11 – Light of Joy. Worship at 11:00am
Advent 4 – December 18 – The Candle of Love. Worship at 11:00am
Lunch after worship with Christmas Craft activity
Christmas Eve – Light of Light. Candlelight service at 7:30pm
Christmas Day and New Year's Day – Worship at 11:00am
Come experience the love of God in a vibrant, inclusive and open community of faith. There's a place for you at St. Andrew's!
In person Sunday worship begins at 11:00 a.m. You can also stay connected to St. Andrew's with online Sunday worship services available most weeks.  For past videos and printed services, please click the links below.
For printed services, click here.
View the Sunday Remix, click here.
The pandemic has changed all our lives and the ways that we used to do things, even how we behave towards each other. The mask mandate at St. Andrew's is now optional. Even as the pandemic is still among us, all persons are encouraged to remain respectful of the choices of others with regard to both masking and distancing. For details of St. Andrew's response to the pandemic, click here.
Sunday Worship
Sunday worship begins at 11:00 a.m. The kids can attend church school  September through June. During the summer months children enjoy quiet activities in a play space provided in the sanctuary.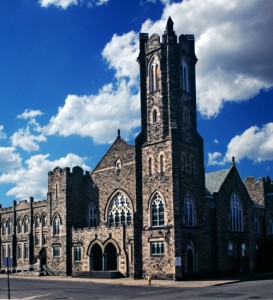 Visiting?
Find us at 207 S. Brodie St., right across from City Hall. Sunday parking is free in the church lot, other lots adjoining the church and on the street.
The friendly folks in the church office would be happy to help with your questions, just pick up the phone and call 622-4273, or come by this Sunday. Click here for other tips that will help make your visit more comfortable.
All the News
For news and coming events, see the Calendar and St. Andrew's News.