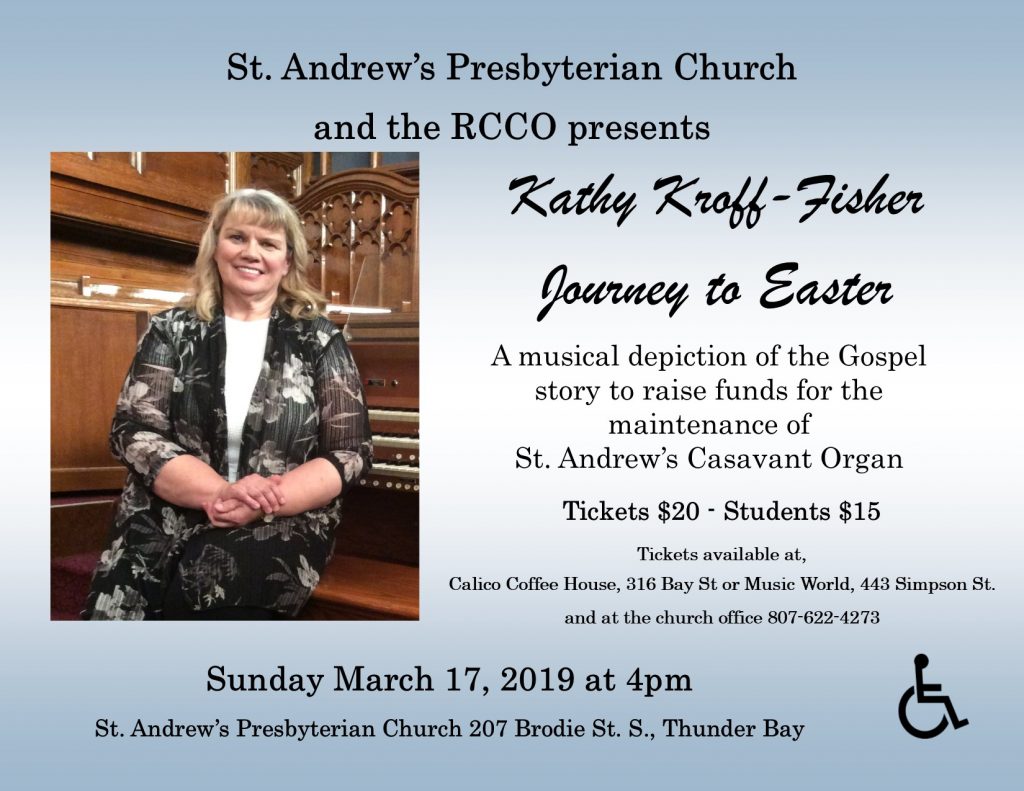 Enjoy the concert, support the organ maintenance fund!
In just four months, major repair and maintenance is scheduled for St. Andrew's magnificent Casavant organ. Proceeds from the concert will help to ensure that this historic instrument continues to delight listeners into the future.
Get your tickets today, you won't want to miss this one!