17th Sunday after Pentecost, September 24, 2023
Come experience the love of God in a vibrant, inclusive and open community of faith. There's a place for you at St. Andrew's!
In person Sunday worship returns to 11:00 am on September 10. You can also stay connected to St. Andrew's with online Sunday worship services available most weeks.  For past videos and printed services, please click the links below.
For printed services, click here.
View online Sunday services, click here.
Supporting St. Andrew's via Etransfer
Just as our ways of meeting have expanded to include online options, so have the ways in which you can support the church. Etransfer has become a popular and easy method for both regular and special donations. Click here for details.
Sunday Worship
Beginning June 18, summer Sunday worship begins at 10:00 a.m. During the summer months children enjoy quiet activities in a play space provided in the sanctuary. September through June the kids can attend church school.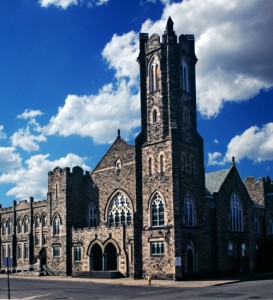 Visiting?
Find us at 207 S. Brodie St., right across from City Hall. Sunday parking is free in the church lot, other lots adjoining the church and on the street.
The friendly folks in the church office would be happy to help with your questions, just pick up the phone and call 622-4273, or come by this Sunday. Click here for other tips that will help make your visit more comfortable.
All the News
For news and coming events, see the Calendar and St. Andrew's News.