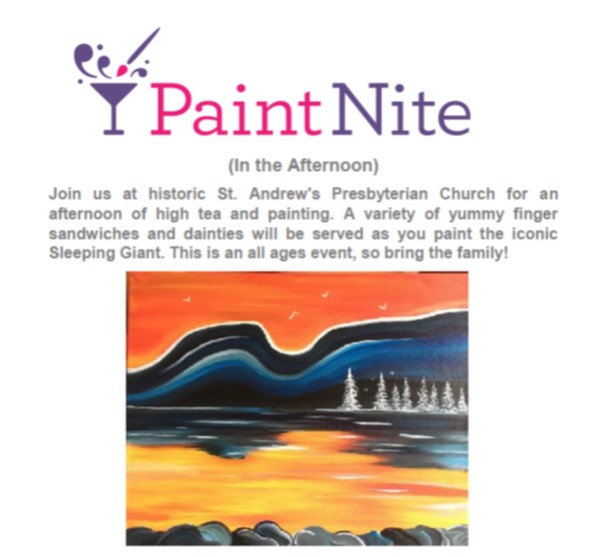 Date: Saturday September 29th, 2018 1:00 pm
Cost: $45.00 plus GST ($50.85)
How to Sign Up: Go to www.paintnite.com and search events in Thunder Bay. Locate the fundraiser picture above and click on it to buy tickets. OR Bring a credit card or cash on Sunday September 9th or 16th and we will help you register after church.
Need more information: Call Mary Ann at 475-4728 or ask any Seeker.