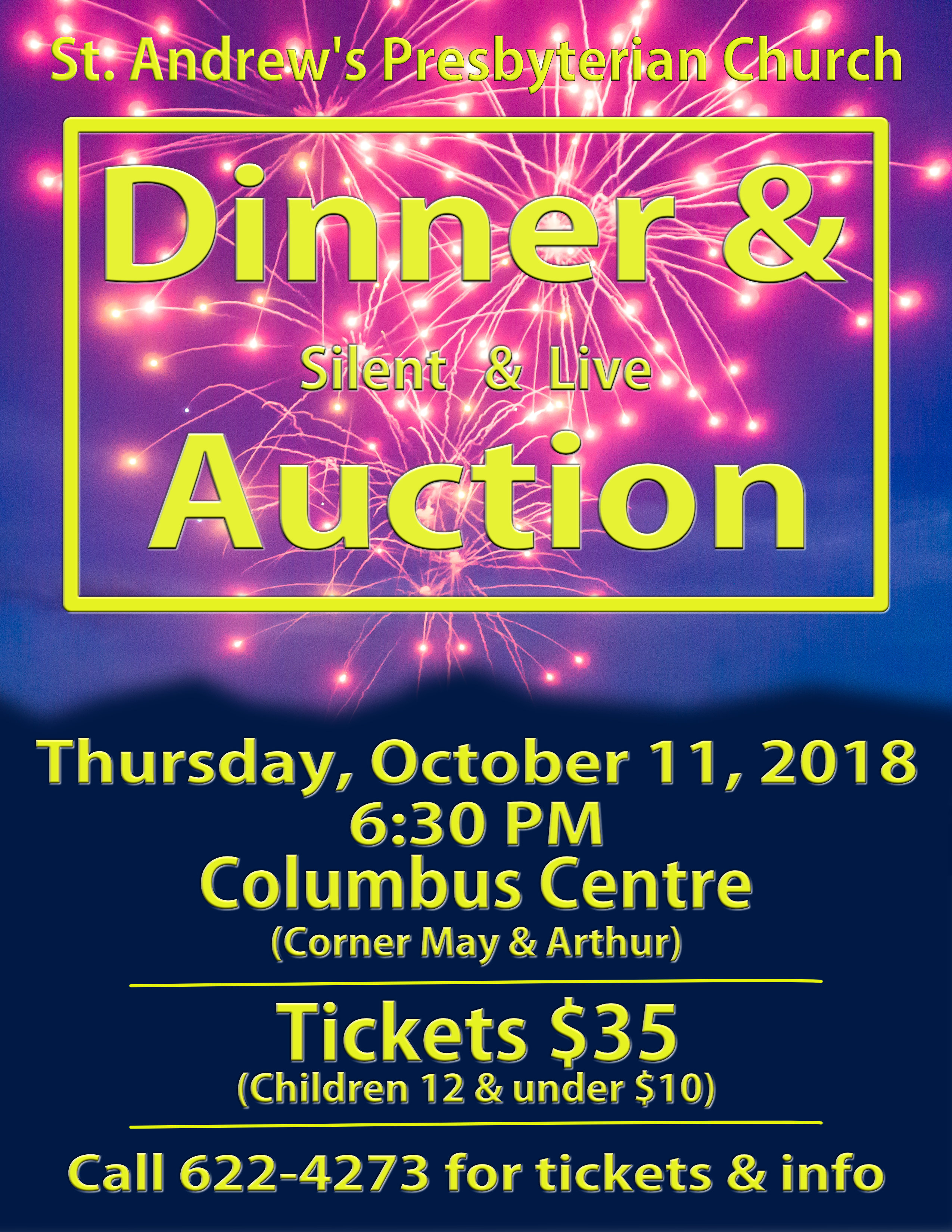 Purchase your ticket today and look forward to a great evening while you support the important and ongoing work of St. Andrew's.
The fun begins at 6:30 with viewing and bidding on the wonderful array of items in the Silent Auction and Mystery Auction. Next comes the scrumptious Buffet Dinner prepared by the staff of the Columbus Centre. And then we arrive at the much anticipated Live Auction led by auctioneer Peter Kantola and featuring many great items. Here are just a few:
» Overnight, breakfast and dinner for 2—Victoria Inn
» Professional Handyman Services (5 hr)
» Lasagna, not one but two!
» Two outdoor & camping packages
Gluten free meals are available for the event. If you require a gluten free meal, please contact the St. Andrew's office (622-4273).